Feb
16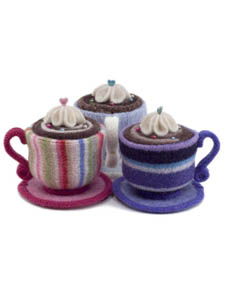 I think most of you have heard of Betz White.  I found Betz doing a tutorial on the Martha Stewart show.  Betz shows us how to make these adorable felted teacup pincushions.  If you remember she had a book out on recycling wool sweaters Called Warm Fuzzies. When I went to her site today I see that she has a new book you can pre-order on Amazon titled "sewing green" that you might be interested in. 
Betz also has a ETSY shop and blog filled with fun ideas on felting. Take a look at the tutorial on Martha Stewart and make some felted teacup pincushions for yourself and gifts.
By Linda Lanese
You may also like...
Comments