Mar
31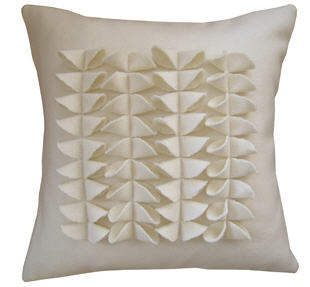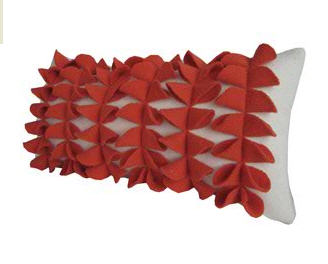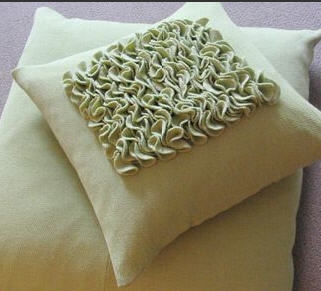 I wanted to introduce you to these designer pillows by "LoooLo" because in the next day or two I will be reviewing a book that will show you exactly how to make pillows just as stunning as these. The "LoooLo" pillows cost near $200 each and I am sure that we can create the same gorgeous decorator pillows for a fraction of the cost.  "LoooLo" items are sold at 2modern if you'd like to price them out. I am very excited about this book that I'm going to review, although it is not on the market yet you can pre-order from Amazon.com.  Today I'd like you to see how eco-friendly felt is captivating the world of interior design. 
The name "LoooLo" is a visual representation of "100%", symbolizing our commitment to every aspect of the design process – from making the choice to use organic materials during development to consideration of the environmental footprint our products leave at the end of their useful lives. Since the textile industry is one of the largest known environmental polluters, we want to address this in order to affect global change. We are excited to bring you a line of biodegradable home furnishings in a full range of colors. Please feel free to email us with your questions and we will do our best to answer them.
By Linda Lanese
You may also like...
Comments