May
13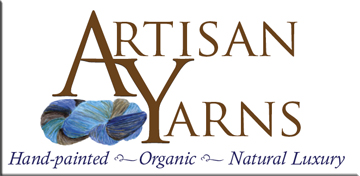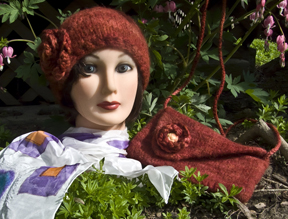 Artisan Yarns is holding a sale and discount codes are at the bottom. You also get free shipping on orders over $75.
Here are two examples of one of Artisan Yarns' wool yarns knit and felted. Using one skein each of Socos 100% Hand-dyed Bulky Wool, 100g/82 yards, I was able to knit and felt both the hat and the clutch bag and the embellishments (Pictured).  As you can see, the yarn although it is only 82 yards goes a long way when used on a large needle. I use a US 15 on the hat and US 11 for the clutch bag. This sale runs through the end of the month, so go check out all the lovely products at Artisan Yarns for your next project. These yarns are all hand dyed and spun from natural fibers, making them eco-friendly.
A: 10% off yarn orders above $120 (and no shipping)* Use Code: Discount-A
B: 15% off yarn orders above $165 (and no shipping)* Use Code: Discount-B
You may also like...
Comments