Feb
12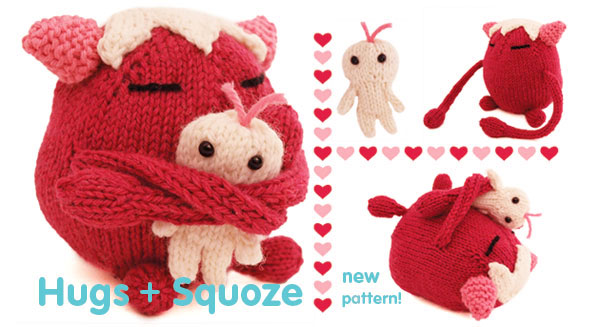 When I found these knitted and sometimes felted darlings I fell in love. This new Hugs + Squoze pattern is been making its way around the internet to the delight of many knitters.  Anna sells pattern but also has several free darling patterns for you to download. 
Mochimochi Land was launched in early 2007 as a place where knitted toys and people can live together in a spirit of tolerance. The toys that inhabit Mochimochi Land are at once cute and strange, and they appeal to adults and children alike. They are all original designs by Anna Hrachovec, a knitter who lives in New York. Anna finds inspiration in Japanese kawaii culture and illustrators like Dr. Seuss. Anna's toys have been featured on The Martha Stewart Show, around the web, and in print. Her original knitted creations have appeared in galleries in New York, San Francisco, Seattle, and Tokyo.
You may also like...
Comments