May
28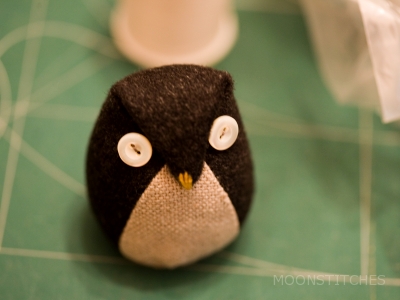 I located this tutorial on The Craft Army and I think these are too cute.  I hope you all check out these Owls and see what The Craft Army has to offer. The Japanese make such kookie and interesting characters – and this ofcourse applies to their crafting. Moonstitches found a pattern for these 'Kawaii' owls from a Japanese Craft book. I'd buy it too if I could read it!
At any rate, Moonstitches has lovingly taken the pattern and re-created these charming owl softies with their own linen and felt twist. This is how you make them!
By Linda Lanese
You may also like...
Comments