Aug
15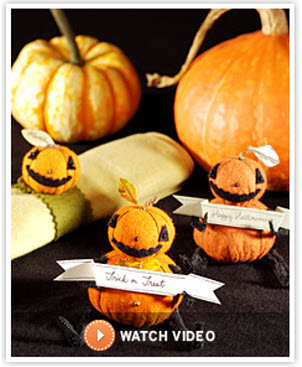 Watch this superb video on how to make these felt pumpkin people, created by artist Jennifer Murphy,  a charming Halloween decoration perfect for the home.  Jennifer was a guest on The Martha Stewart show where this video was filmed. 
Tool and Materials
Felt
Straight coffee or "cushings" dye
Scissors
Sewing needle
Long, large needle
Dental floss or waxed thread
Excelsior (wood shavings)
Black floss
Glue
Small black pins
Pinking sheers
Heavy wire
Black pipe cleaner
Two small velvet leaves
By Linda Lanese
You may also like...
Comments