Mar
11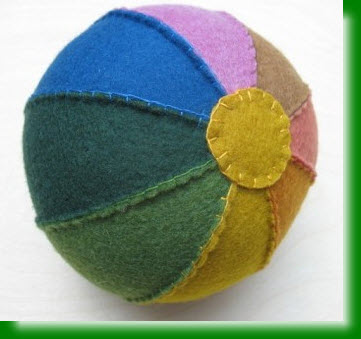 I love this ball for indoor play.  It is great for the little ones because it can't hurt if thrown at something or someone by accident. You can find the complete pictorial tutorial on "Duo Fiberworks" This would be cute in an Easter Basket and you could make it in pastels for the girls and primary colors for the boys.
Set aside just a couple of hours to make a simple, colorful wool felt ball. This ball will be enjoyed by children of all ages from babies to big kids. The ball has a circumference of about 14 inches and a diameter of about 4½ inches.
By Linda Lanese
You may also like...
Comments