Aug
23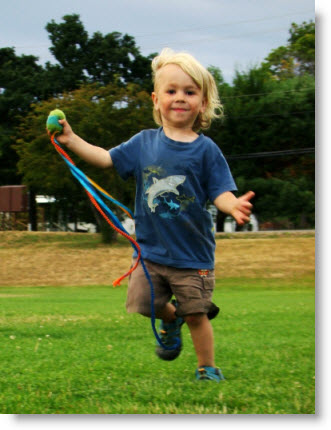 Flying Felties are a fun, easy to make toy…great for summer and fall outside play, and for using excess energy in the making and the using! Children as young as three can make these with some assistance. Here is the easy to follow step by step tutorial, with pictures. Fiona of "Living Crafts Blog" tells us that they have been having so much fun making and using these flying felties with their young visitors this summer. She thinks they are better than fireworks and just as beautiful as they fall from the sky! Children and adults have fun tossing, flying and chasing them!  If anyone of my readers makes one, let us know how you like this project and send a picture.  
http://www.livingcrafts.com/blog/toys/flying-felties
By Linda Lanese
You may also like...
Comments