Sep
20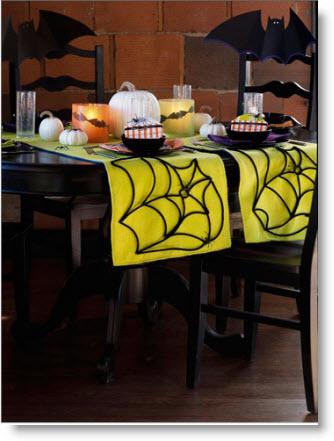 This bright green, spiderweb-adorned table runner is sure to get noticed when it tops your table at Halloween.  Find the instructions here at Better homes & Gardens.
•          Graph paper
•          Felted wool: green and    purple
•          Pinking shears
•          Straight pins
•          Sewing machine and thread
•          Large package of 6mm black chenille stems
•          Hot-glue gun and hotmelt adhesive
•          Small plastic spiders
You may also like...
Comments