Dec
1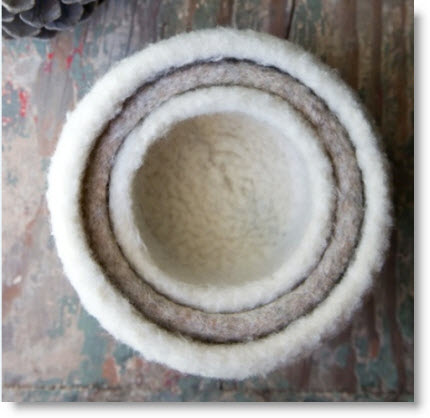 The "CraftFoxes Staff" posted the pattern and a video for these sweet and useful nesting bowls. These felted bowls are excerpts from a book by Tamara Mello "Heart Felt Knits," this easy how-to features clear directions and a strong, eye-catching image.  A CraftFoxes' exclusive: Chronicle Book's exec teaches crafters how to felt knitting.
Meet the Host
In this fun new video series, the people who are normally behind the scenes at Chronicle take their turn in front of the camera, as the hosts of a crafty how-to video! In this installment, Stephen P. Houghton, Director of Ecommerce for Chronicle Books, shows viewers how to felt knits. This is a great posting showing you the knitting and the felting process.  Thanks Craft Foxes for sharing your tutorials.
You may also like...
Comments