Here's a little something you can do with the children!  I love how colourful these masterpieces are and am inspired to make these seasonally or for special occasions!  A sweet bunny or some easter eggs might make more of an easter theme, or they could add hearts for Valentines day!
As they say on the webpage over at Rosie Pink;
This is a quick and fun project to make with children – in an hour or so your child can make a masterpiece!  Most children tend to love the tactility of felt making – the fluffiness of the wool top and the squishiness of the felt once its all wet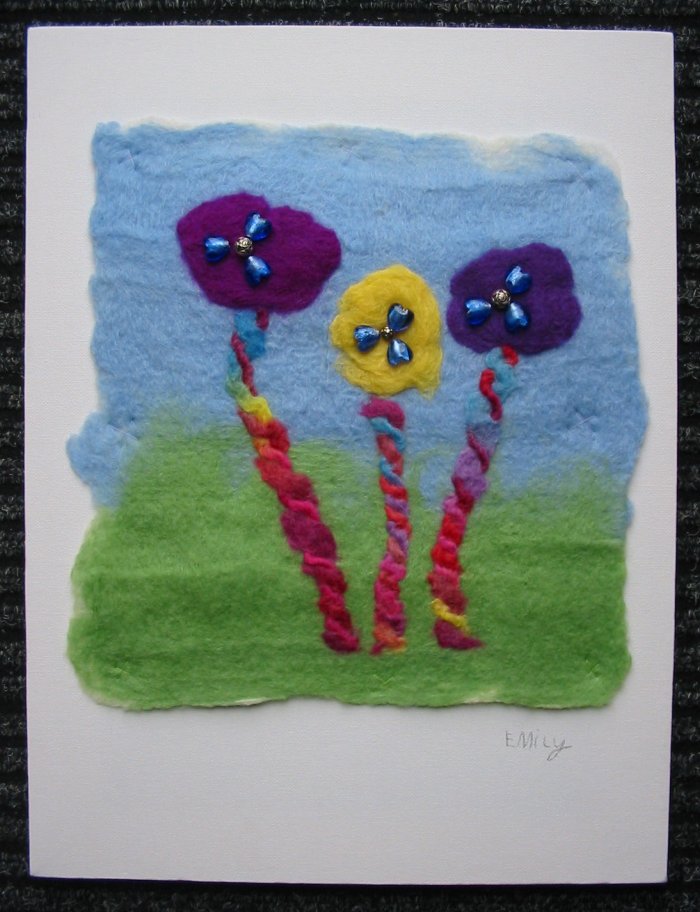 A great, hands on project for all ages and stages!  Check out the link here for the full tutorial!
I love the incorporation of beads in these ones as well and they can be so easily mounted to share with relatives and friends!
I hope this will be something exciting for you to do together, making items to last for years and memories to last a lifetime!
Happy felting!