Jan
6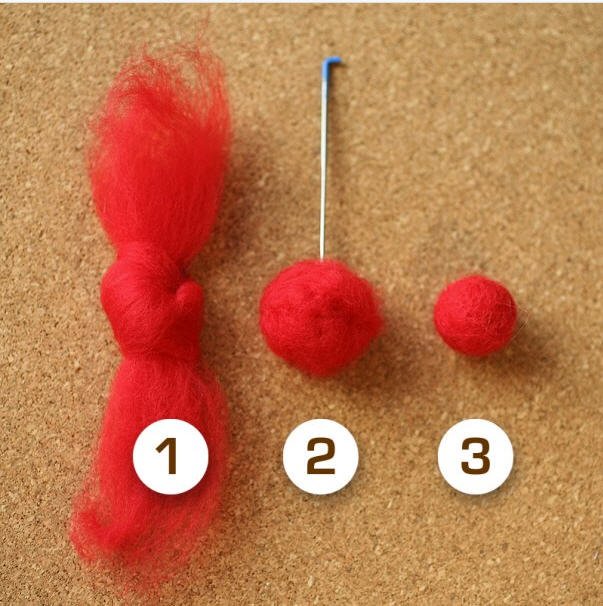 It is said that good things come to those that wait or in my case asked.  I asked Kim of Wildly Woolly to make up a little tutorial showing her Easy way to make Felted Balls and she did.  Kim is an awesome felting artist and has a lovely blog called Wildly Woolly and an ETSY shop by the same name.  She does amazing things with felt and you should check out all her art.  Thanks Kim!
Tutorial: The attached photo depicts the 3 easy steps: 1. tie a single knot in the center of your roving; 2. needle felt the ends up around the knot to pre-felt it; 3. wet-felt the ball in soapy hot water and let dry
By Linda Lanese
You may also like...
Comments