Jan
26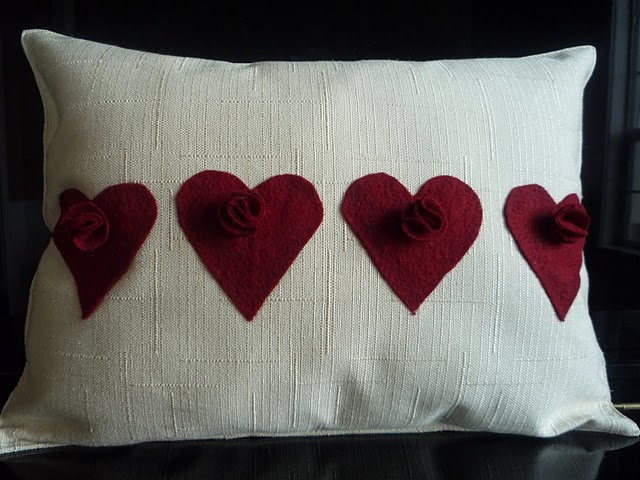 I found this delightful blog called crafty sisters felting and I immediately fell in love with the beautiful felted heart pillow they created.  The red wool felted hearts and with the tiny felt rosebud on the pillow is charming. The crafty sisters show you just out to go about creating this beautiful pillow for Valentine's Day or any other day of the year showing your heart is in the right place. Following is a snippet on how this pillow came to be. Take a trip over to the crafty sisters is and see this wonderful pictorial tutorial.
When I was playing around in the felt the other day making the felt door hanger, I found my felting tool that I picked up a couple of years ago.  I had bought strands of real wool, and heard about a tip of dying it with Kool-aid.  Yes, I dyed in wonderful colors of cherry, watermelon, and black cherry.  It really worked with a little vinegar added.  I also found that real wool felt sold on the bolt works well with this tool. I had a pretty red wool felt on hand….not dyed with kool-aid:)
By Linda Lanese
You may also like...
Comments